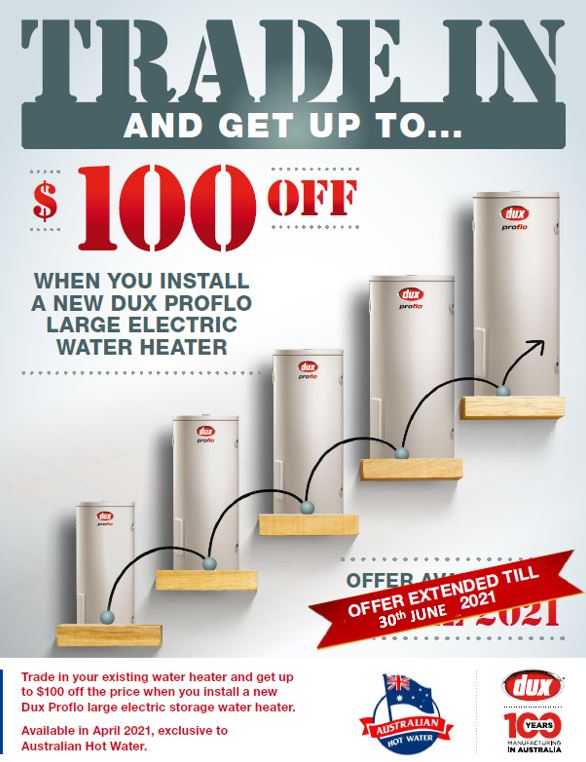 For a limited time receive either $50.00 or $100.00 off your new Dux Proflo water heater purchased and installed.. 
Trade in your water heater & install either 80 litre, 125 litre, or 160 litre and receive a instant $50.00 off the supply & installed price.
If you have 250 litre, 315 litre or 400 litre size you are eligible for $100.00 off the supply & installed price.
*Terms & conditions* –  Trade in offer Not available with ANY Online package offerings. Trade in offer's only available for $50.00 are these Models – 80lt (80T1),125lt (125t1 &125X1),160lt (160T1),and for $100.00 these Models- 250lt (250T1), 315lt( 315T1&315T2) or  400lt (400T1&400T2) Dux Proflo electric model water heaters.
Offer available from Australian Hot Water branches ( Sydney , Canberra & Newcastle ) valid  from 1st April to 30th June 2021 ,while stocks last.