Save $400 off the Supply and Installed purchase price ( Point -of – sale Discount ) on selected Rheem Solar and Heat Pump water heaters. ( for a limited time only ) valid from 1st of September  to 30th  of November 2021.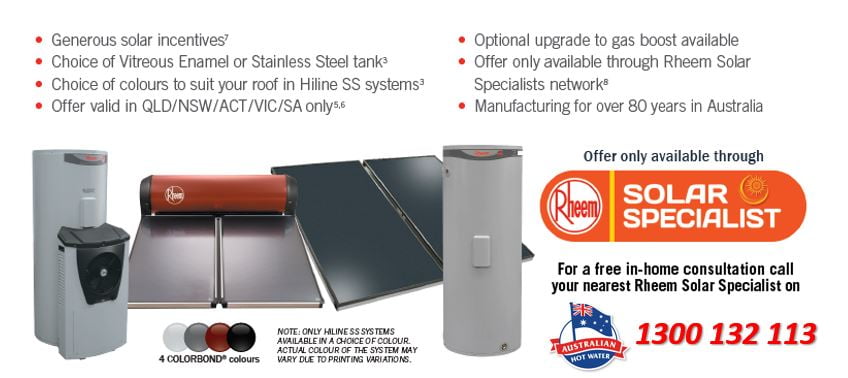 Participating Products – Eligible for $400 point of sale discount ( following systems of 270 lt and above )
Rheem Models 52H & 52L with L, NPT & CSA2007 Series collectors in frost and non-frost models. Lowline SS and VE Direct with NPT & CSA2007 Series Collectors;52D &52C with NPT Series collectors:Heat Pumps – MPi  & HDi models.
( Offer not valid on the following models :551270 Ambiheat HDc-270, 51AM315 Rheem solar ready SS water heater and 51M250 &51M315 Rheem Electric Solar Ready VE water heaters. )