Dux 'Australian made' water heaters are manufactured in a state-of-the-art facility in the Southern Highlands, New South Wales using a Quality Endorsed Company production system.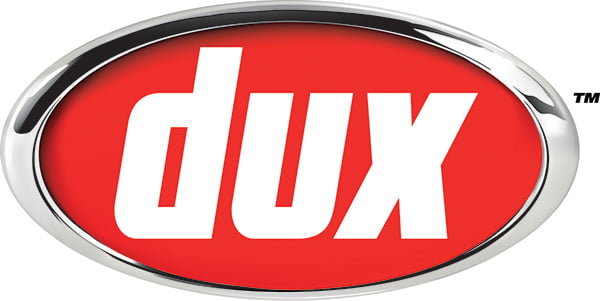 Australian Hot Water serve you from locations throughout Sydney, Canberra and Newcastle.
Buy Dux Hot Water Products Here
Dux Electric Tank Brochure [PDF]
Dux Owners Manual - Electric [PDF]
Dux DMC-91Q-2A Controller Manual [PDF]
Dux hot water has become a household name in Australia. Their hot water systems have become well known for the high quality of their manufacturing, innovation in their technologies, and their overall energy efficiency. But, perhaps most importantly, Dux water heaters have gained a reputation for being dependable and long-lasting.
Dux have been making hot water heaters in Australia since 1915. Today, their hot water heaters are still made in Australia at their state-of-the-art facility in the Southern Highlands of New South Wales. Keeping their manufacturing in Australia has ensured that Dux can control the quality of their products absolutely. It has also allowed them to place a strong focus on research and development, connecting their products directly with the needs of Australian households. Each Dux hot water system represents a sustained commitment to designing and refining high quality hot water heaters that are as reliable and cost-efficient to run as possible.
Australian Hot Water - Dux Specialists
Australian Hot Water are fully authorised to supply, install, maintain and repair all Dux water heaters. Making a decision about which Dux system is best for you is going to depend on a lot of different factors. Before making a decision, it is a good idea to get expert advice on the differences between available products, as well as their suitability for your family and your home. You can come and visit one of our showrooms or call us to get all the information you need. You can also rest easy knowing that our fully certified technicians know Dux water heaters inside out and can take care of the whole installation process.
Australian Hot Water can also provide regular maintenance for your hot water system. Maintaining your hot water system is very important to ensure that it continues to operate at maximum efficiency. Also, the tank and mechanical components will last much longer with regular servicing.
Dux Innovation
Over its long history, Dux has been at the forefront of research and innovation. It is no surprise that Dux has developed patented technologies in both their solar-powered hot water systems, as well as their award-winning Airoheat heat pump system. These technologies are extremely energy efficient, which means they are much cheaper to run. Not only that, but they also have a much smaller environmental impact.
The Dux Range
Dux's electric hot water systems range from 25L to 400L. The right tank for you will depend on the size of your family and the space you have available in which to install the tank. The range of tanks come in different shapes to suit different installation requirements. For example, the 25L tank can fit underneath a sink, while the 125L tank also has a slim-tank option to save on floorspace. All of the tanks of 80L or larger also come with a 10-year warranty.
The Dux hot water range for gas includes three options of varying energy efficiency. The Dux Prodigy range comes in a 3-, 4-, and 5-star energy efficiency model. The 5-star systems use a patented flue damper design to reduce heat loss, making the tank more energy efficient and reducing its running costs. The 3- and 4-star tanks come with a 7-year warranty and the 5-star tank comes with a 10-year warranty.
Dux also offers two continuous flow hot water products, both with energy-efficiency ratings over 6 stars. These systems do not require a storage tank and they guarantee hot water whenever it is needed. Since they do not waste energy keeping stored water hot, they are also very energy efficient.
Dux also offers a range of eco-friendly hot water heaters. Dux's Ecosmart range of solar thermal storage tanks comes in three different sizes: 250L, 315L, and 400L. All of these tanks come with the choice between a gas or electric booster. The booster will ensure the system keeps producing hot water even when the solar panels cannot absorb enough energy.
Dux's Airoheat heat pump system is the cutting edge of hot water system design. The system works by taking heat out of the air surrounding the tank and transferring it to its stored water. The tank is 250L and comes with a 5-year warranty.
Dux Emergency Repairs
Australian Hot Water also offers a 24/7 support line for same-day service. Should you have any issues with your Dux hot water system, we guarantee one of our expert technicians will get to you the day you call. You will have your Dux machine back running in no time at all.
More information on Dux Hot Water Systems
For more information on Dux hot water systems, visit the Dux website, or contact us today.