Rheem Hot Water Systems: Your Reliable Source for Quality and Innovation
Looking for a trusted supplier of Rheem hot water systems? Australian Hot Water is your go-to supplier for all your hot water needs. We proudly supply, install, service, and repair the full range of Rheem water heaters, including electric, gas continuous flow, gas storage, solar, and Stellar stainless steel models. With locations throughout Sydney, Canberra, and Newcastle, we are here to serve you.
Why Choose Rheem?
For over 80 years, Rheem has been a leading provider of hot water systems in Australia. Established in Melbourne in 1936, Rheem Australia Pty Ltd is now headquartered in Rydalmere, Sydney, where their main manufacturing operations take place. Rheem has built a well-deserved reputation as one of the best water heating brands, known for quality, durability, and innovation.
Rheem offers a wide range of hot water solutions to meet different requirements and preferences. From traditional gas and electric storage systems to solar hot water heaters, continuous flow systems, and cutting-edge heat pump technology, Rheem has continuously evolved their product range to deliver maximum energy efficiency and outstanding durability.
Rheem Domestic Hot Water Brochure [PDF]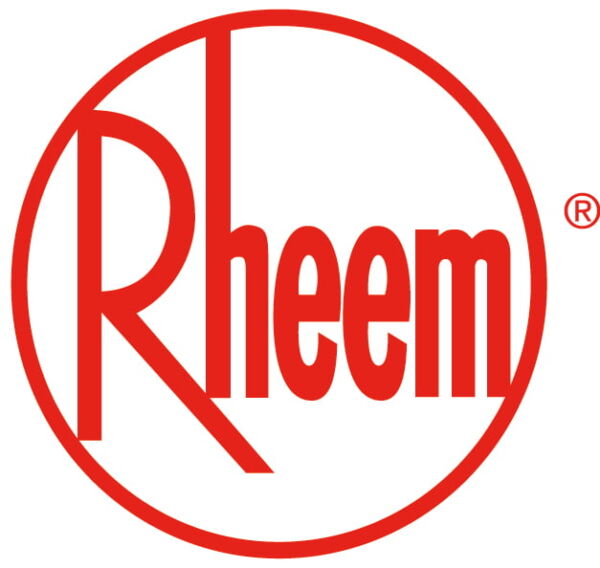 As an authorised representative of Rheem Australia, Australian Hot Water is proud to offer their renowned products. We are your trusted partner for the supply, installation, and maintenance of Rheem hot water systems. Our expert technicians have extensive knowledge of Rheem products and will guide you in choosing the right system for your specific needs.
Quality Service and Maintenance
At Australian Hot Water we ensure your satisfaction. Our Rheem hot water specialists will provide you with all the information you need to make an informed decision about the Rheem hot water system that best suits your family or business. Our certified technicians will install your Rheem system correctly, ensuring maximum efficiency and integration with your home's infrastructure.
We also offer general maintenance services for your hot water system. If you suspect that your system is not operating at its full capacity, our technicians can inspect and optimize its performance. Regular maintenance not only ensures optimal efficiency but also extends the lifespan of your tank and other components.
Explore the Rheem Range
Rheem offers a diverse range of hot water heaters designed to meet various requirements. Their gas and electric storage tanks provide hot water on-demand, ranging from 25L to 400L for electric systems and 90L to 340L for gas systems. For greater energy efficiency, Rheem's continuous flow systems are compact and provide hot water instantaneously. They come in sizes ranging from 12L to 27L, with impressive 6-star energy efficiency ratings.
For those seeking sustainable options, Rheem's solar and heat pump systems are perfect choices. These innovative solutions significantly reduce running costs while being environmentally friendly. Rheem has a history of pioneering renewable energy technologies, including solar and heat pump systems. Their solar products range from 160L to 410L, while their heat pump systems absorb heat from the air to heat water in a tank.
Rheem's Commitment to the Environment
Reflective of its commitment to environmentally friendly technologies and hot water innovation, Rheem is supporting the federal government in incentivising people to install hot water systems using renewable energy. This includes solar and heat pump hot water systems. The government is issuing Small-scale Technology Certificates (STCs). These certificates are a monetary incentive for displacing electricity with renewable energy sources. The certificates are each worth up to $35 and are awarded for every megawatt hour per year (MWh/yr) displaced by your system. Rheem will actually pay you directly for each certificate and then claim reimbursement from the government later. To learn more about these incentives, speak to one of our experts.
Emergency Repairs and Support
If you encounter any issues with your Rheem hot water heater, our team is here to help. Australian Hot Water operates a 24/7 emergency maintenance and repair service. Rest assured that if your Rheem system runs out of hot water, we will fix it.
More information on Rheem Water Systems
For more information on Rheem hot water systems, visit the Rheem website, or contact the Australian Hot Water team today.