Australian Hot Water supply, install, service and repair the full range of Rheem water heaters, including electric, gas continuous flow, gas storage, solar and Stellar stainless steel. Serving you from locations throughout Sydney, Canberra and Newcastle.
Whether you need a hot water system for domestic, commercial or a large scale project, there is a Rheem hot water system available and Australian Hot Water can supply and install it. To speak to us about which Rheem product would best meet your needs, call us today.
For over 80 years, Rheem has been providing hot water systems for customers throughout Australia. The company was incorporated in Melbourne in November 1936. Today, Rheem Australia Pty Ltd is headquarted in the Sydney suburb of Rydalmere, which is also the site of its main manufacturing operations.
Australian Hot Water is proud to be an authorised representative of such an iconic Australian brand. For any service or repair needs for your Rheem hot water system, call us for same day service.
Rheem Domestic Hot Water Brochure [PDF]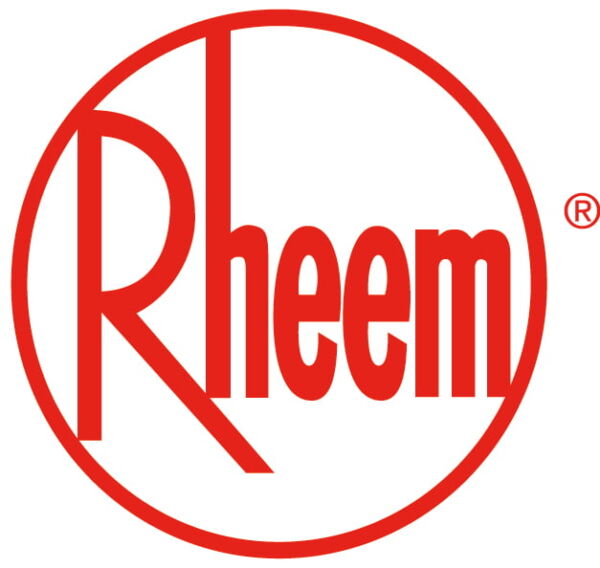 Rheem has a deserved reputation as one of the best water heating brands available. The company started making water heaters in Melbourne in 1939. Since that time, it has been an industry leader in both quality and innovation. It has continued to provide hot water solutions all across Australia, producing hot water systems that deliver maximum energy efficiency, while also having outstanding durability.
Decades of experience, innovation and fine-tuning are what stands behind the modern range of Rheem hot water systems. The product range has expanded from traditional gas and electric storage systems, to now include solar hot water heaters, continuous flow hot water heaters, and the newest heat pump technology.
But even with these innovations, Rheem is still committed to doing the basics well. That means providing hot water systems that stand up to the test of heavy use over time, while also being cost efficient. To prove the endurance of their water heaters, Rheem offers extended warranties across their full range of hot water systems. Going with Rheem hot water will give you peace of mind that you are buying a quality system that will not fail in meeting your home's hot water needs.
Australian Hot Water Rheem Supplier
Australian Hot Water is very proud to be an authorised representative of the Rheem Australia brand. Australian Hot Water can supply you with a Rheem hot water system, as well as install and maintain it. Being an authorised representative means that we - and our expert technicians - know these machines inside and out. Whether you are looking to install a gas, electric, continuous flow, heat pump, or solar hot water system from Rheem, we can help you every step of the way.
Our expert advisors will give you all the information you need to make an informed decision about what is right for you and your family.
Our certified technicians will ensure your Rheem system is installed correctly so that it runs at maximum efficiency. Our technicians can also provide advice about the best place for your system to be installed, as well as the best way to integrate your new hot water system into your home's infrastructure.
Our technicians can also assist you with the general maintenance of your hot water system. So if you are not sure your hot water heater is operating at full capacity, we can take care of that too. Keeping up general maintenance on your hot water system will also ensure the longevity of your tank and other parts.
The Rheem Range
Rheem has a large selection of hot water heaters that are specifically designed for different requirements. The right Rheem heater for you will depend on things like how big your family is, your budget, and whether products like gas or solar heaters are compatible with your home.
Gas and electric storage tanks
The Rheem range includes electric storage systems, as well as gas storage systems. These systems operate like a traditional water heater, heating water in a storage tank that is then dispensed at the various taps and shower heads in your home. Rheem electric hot water systems range from 25L all the way up to 400L. Rheem gas systems range from 90L to 340L.
Continuous flow systems
Rheem also offers continuous flow hot water systems, designed for even greater energy efficiency. These systems are much smaller and they operate by heating water instantaneously, as and when it is needed. They range in size from 12L to 27L, and they all have 6-star energy efficiency ratings.
Rheem innovation - solar and heat pump systems
Lastly, Rheem also offers cutting edge water heating technology in its solar and heat pump ranges. These systems are designed to significantly reduce running costs while also protecting the environment.
Rheem has been at the forefront of innovation in hot water heaters for a long time. For example, in the 1990's, Rheem released the world's first ever five-star gas hot water heater. More recently, in 2011, Rheem released the most energy-efficient continuous flow hot water system - the Rheem 24/7. The Rheem 24/7 has the equivalent of a 7-star energy efficiency rating.
Rheem has also been an innovator in providing hot water systems that rely on renewable energy sources. It has been researching, designing, and patenting solar technologies that have been bought by other hot water heater companies around the world. It now offers a full range of solar products from 160L to 410L.
Rheem has also been a pioneer of heat pump technology, which is the newest technology in the hot water heater industry. A heat pump hot water heater works by absorbing heat from surrounding air and using it to heat hot water in a tank. These systems also come with back-up electricity supplies to ensure you have enough hot water when the system cannot convert enough natural energy to meet demand.
Rheem Renewable Incentives
Reflective of its commitment to environmentally friendly technologies and hot water innovation, Rheem is supporting the federal government in incentivising people to install hot water systems using renewable energy. This includes solar and heat pump hot water systems. The government is issuing Small-scale Technology Certificates (STCs). These certificates are a monetary incentive for displacing electricity with renewable energy sources. The certificates are each worth up to $35 and are awarded for every megawatt hour per year (MWh/yr) displaced by your system. Rheem will actually pay you directly for each certificate and then claim reimbursement from the government later. To learn more about these incentives, speak to one of our experts.
Emergency Rheem Repairs
Should you have any problems with your Rheem hot water heater, we are here to help. Australian Hot Water operates a 24/7 phone line for emergency maintenance and repairs. So, if your Rheem system runs out of hot water, you can be sure that we will get you back up and running with same-day efficiency.
More information on Rheem Water Systems
For more information on Rheem hot water systems, visit the Rheem website, or contact the Australian Hot Water team today.