Australian Hot Water are your local hot water experts since 1985.
Australian Hot Water are authorized Rinnai agents.
We supply, install and repair all Rinnai hot water systems.
Serving you from nine locations throughout Sydney, Canberra and Newcastle.
Call now for quick service. We are available 24/7 for hot water emergencies.
Buy Rinnai Hot Water Products Here
Rinnai offer a range of gas, electric and solar water heaters. There is a Rinnai hot water system to suit any household's needs.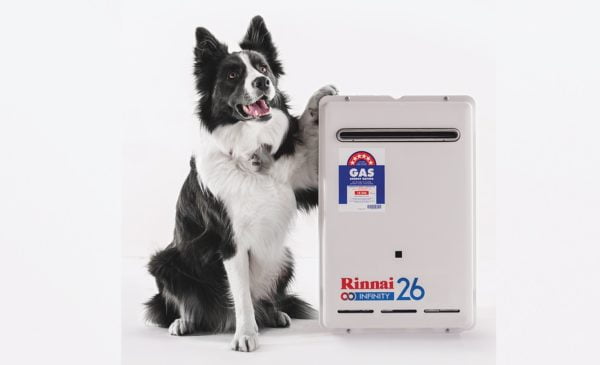 Continuous supply of hot water
Installation flexibility due to the compact design
Leading edge productivity
PuretempTM temperature stability technology
Read more...
Highly energy efficiency - superior 6+ star
Reduced running costs and greenhouse gas emissions

Quality Japanese design and manufactured
High quality componentry
Sleek and compact design
Read more....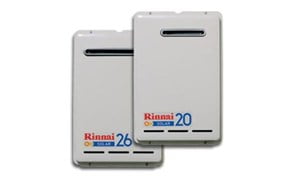 Reduce your carbon footprint
Heat your water and save money
Government incentives
Read more...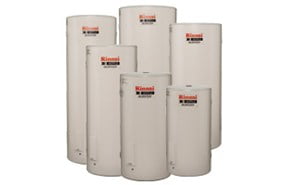 Easy replacement
Gas or Electric options
Extensive range
Good for families
Read more...
Easy to install and maintain
Manufactured to the highest quality
A range of solutions for small, medium and large businesses.
Read more...
Why Choose a Rinnai Hot Water System?
Rinnai water heaters offer:
High efficiency
Water conservation
Safety
Versatility
Guaranteed reliability
Rinnai's products are created with advanced technology and are highly regarded due to their environment-friendliness, their convenience and comfort and most importantly their highly reliable quality.
Rinnai are best known for their Continuous Flow Gas Hot Water System. Known as the Rinnai Infinity, it is available in a range of sizes and styles. The Infinity is a gas water heater that delivers continuous hot water by heating the water as it passes through the system. It does not store the water in a tank like a traditional system.
You can reduce your energy costs and carbon footprint with a Rinnai Solar Hot Water System. Rinnai offer a range of solar systems including close coupled, flat plate and evacuated tube systems. To ensure a continuous supply of hot water, even after a stretch of cloudy days, Rinnai offer a gas booster as an optional addition.
Rinnai also offer a range of more traditional hot water tanks including gas, electric and heat pump tanks. Gas storage tanks are available in 135L and 170L sizes. Electric storage tanks start at 25L through to a 400L model for large families.
Why Choose Australian Hot Water
Australian Hot Water are authorized Rinnai agents. That means our staff have been trained, tested and certified in the installation, service and repair of Rinnai hot water systems.
Australian Hot Water:
Supply, install, service and repair all Rinnai hot water systems
Provide a 24 hour emergency hot water service
Employ fully qualified plumbers and electricians
Offer independent and expert advice
Provide free quotes
Guarantee all our work
Maintain 9 display centres throughout Sydney, Newcastle and Canberra
Offer competitive pricing and regular Hot Deals
Call us today for expert advice and a free quote.