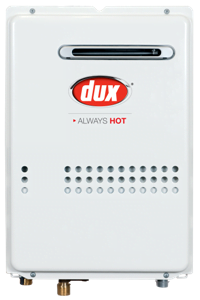 Continuous Flow Gas Hot Water Systems
Dux Condensing Technology – delivering hot water savings.
Features
6.7 Star energy efficient
Reduced running costs. Lower gas bills
Japanese made (Noritz)
High efficiency – Superior condensing technology
12 year Warranty on heat exchanger
Advanced Temperature Controllers
Dux Gas Hot Water
Dux is proudly owned by Noritz, a market leader in condensing continuous flow water heaters in Japan. Dux condensing continuous flow gas water heaters heat the water a second time using the waste heat from the exhaust gas, reducing wasted energy, lowering exhaust temperature and saving on your families gas bill.
By installing a Dux condensing continuous flow gas water unit, homes can save over $1,000 in running costs compared to a 5 star natural gas storage water heater over the 12 year warranty period.
Dux Condensing Gas - The Wiser Choice
System unlocks energy that would otherwise be wasted
Reduced gas bills
Reduced running costs
Environmentally friendly technology
Dual heat exchangers
Stainless steel secondary heat exchanger
Inbuilt condensate neutraliser (neutralise acidity)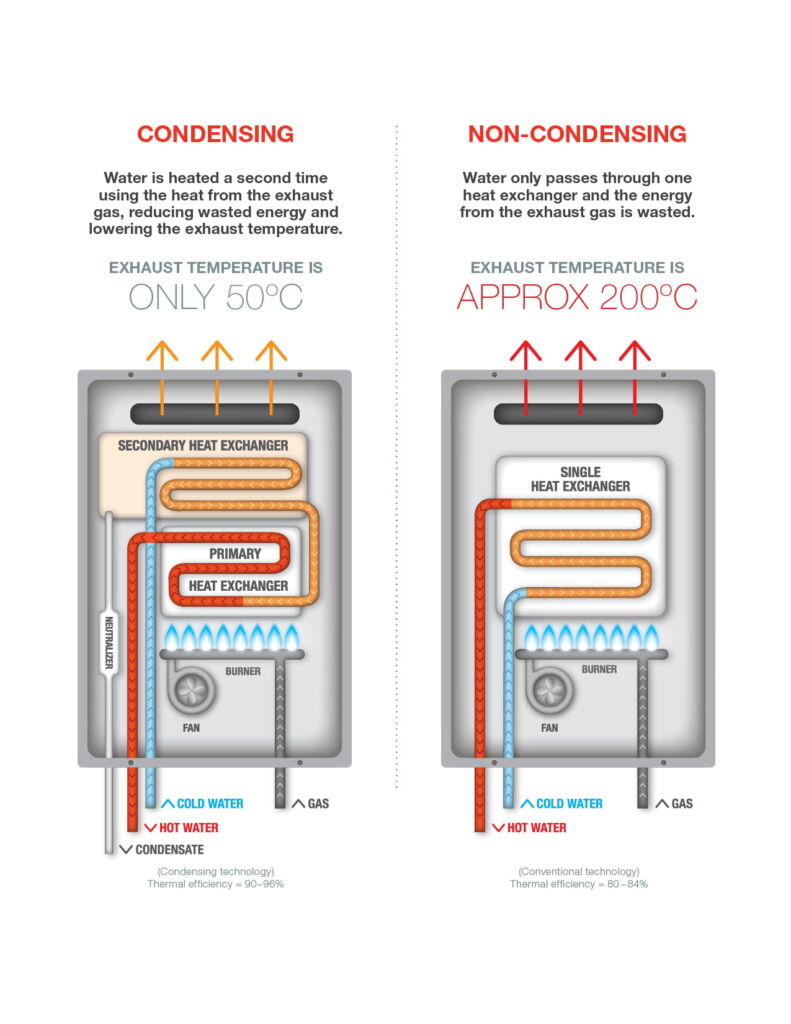 Dux Condensing Continous Flow Gas Brochure [PDF]