Bosch has more than 100 years of experience in delivering hot water systems. Each Bosch hot water heater has been designed for a specific purpose in mind - the brand produces an ideal economic solution for Australian homes located in all types of climates. The complete range of Bosch hot water heaters are versatile with popular models of hot water systems that are fueled by either  Natural gas or LPG.   High demand for Bosch hydropower ignition systems in Australia drives their price, so be sure to reach out to us on the number below if you desire something from the Australian Hot Water range of Bosch gas hot water systems or heat pumps.
The Bosch mechanical range offers a mix of traditional standing pilot gas hot water systems that are energy efficient. If you need a compact design or something for a larger household, Bosch hot water systems can cater to you. The Bosch range are compatible with replacing existing instantaneous water heaters that will make the Bosch brand showcase its  leading innovative edge that will become evident to you in no time. Bosch hot water systems are geared as energy efficient, which reduces long-term costs and is also kind to the environment.
When you buy a Bosch water heater you will soon see that they're designed for enduring quality. This is emphasised by their competitive warranties - offered across the full Bosch range. Whichever hot water system you choose, you can feel confident that it will stand up to the task of supplying hot water to your family for years to come.
Australian Hot Water is fully certified to supply and install all Bosch hot water systems. If you are interested in installing a Bosch hot water system, make sure you get in touch with us to get expert advice about which Bosch hot water system is best suited to your family and your home.
Australian Hot Water's certified technicians are also experts in Bosch hot water systems and can continue to maintain your hot water system over its lifetime. You can also have peace of mind knowing that Australian Hot Water has a 24/7 emergency repairs service. So if you ever need your hot water unit to get working quickly in an emergency, Australian Hot Water will deliver same-day service.
We have been reliably servicing Australian homes for over 35 years with our ideal economic solution to hot water needs across the country. For hassle free changeovers to the Bosch mechanical range, contact Australian Hot Water. We can supply, install/upgrade and repair your appliance no matter where your house is in Sydney, Newcastle and Canberra.
Bosch HydroPower
Fire and water do mix.
HydroPower is the new generation of hot water system ignition from Bosch. By using water flow energy there is no need for batteries, standing pilot lights or external power points and you'll save more on running costs by purchasing an environmentally friendly hot water solution. Hydropower ignition systems experience great demand from smaller householders. If you live in a unit this might be the water heater model for you. No batteries required.
Bosch Tronic 1000T
Electric storage water heater. 
The Bosch Tronic has dual handed connections, durable vitreous enamel lined steel tank, is suitable for internal and external installations. 80L to 400L models available with slimline design, 7 year cylinder warranty and complete range of element sizes.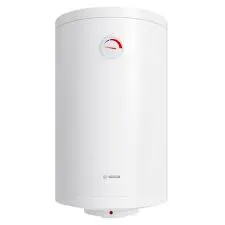 Bosch Standing Pilot
Economical and reliable. 
The Bosch standing pilot range of natural gas hot water heaters are perfect for a continuous and instantaneous flow of hot water. Capable of providing from 10 to 16 litres per minute, this external range will suit most domestic applications.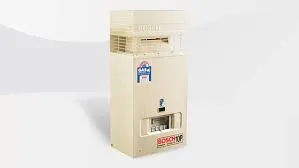 For installation manuals, see here:
More information on Bosch Hot Water Systems
For more information on Bosch hot water systems, visit the Bosch website or contact us today.